– Why do businesses spend tens to hundreds of millions of dollars a year on tools to help them grow their businesses online? Why is it so important? Why do they even spend that much money when they don't need to? Hi, my name is Benson Sung and today I'm gonna share with you the vital essential tools that you need, to be able to grow any business online. What are the exact tools? And you'd be surprised by
how much they actually cost. (intro music) Tool that you want to use is Hot Jar. Hot Jar is a tool that allows you to be able to see the heat map, the conversions on your website, you're able to get feedback. You're really able to see
all the different metrics that are important for your website when people are visiting your site.
You're able to see parts
that you are able to optimize and convert and be able to really grow the traffic on your website,
be able to generate more leads, and be able to grow your revenue and your sales and acquire more customers. So, go on Hot Jar, you can see there's feedback forms, there's heat maps. What's really great about Hot Jar is it allows you to
record visitor sessions. You're able to go on their page, people can see the actual sessions and how people are really
interacting with your website. Because once you see that, you're able to see their journey, you're able to see what's actually happening and
that's very valuable data, that allows you to optimize your site for a lot of different things.
Google Analytics is the next tool that you should be using
for your business online. Google Analytics allows you to see all the different metrics, the tracking, it allows you to see the
traffic on your site, see the demographics, see the location. You see where they are coming from. Are they coming from Facebook,
are they coming from YouTube, are they coming from Twitter or LinkedIn? So Google, what's great about it is it's also a free
tool and you can use it, and it's very detailed and comprehensive for anything that you want to do online. So Google Analytics is one of the tools that you should most definitely
be using on your website. The next tool that you want to use is to grow your social media traffic on autopilot and that
tool is called Hootsuite. Now Hootsuite is one of the tools that's also here based in
Vancouver where I'm at, but at the same time,
I'm not biased towards it because it's really great for being able to schedule your social media posts.
You're able to set automatic postings. You're able to interact and do everything in your social media all in one place. That saves so much time, so much energy and just be able to
conserve the resources. So Hootsuite is definitely
one of the tools that you can use to be able
to schedule your social media, to be able to grow your
social media following, scheduling your posts, and being able to respond to comments, respond to likes, respond to the different
things that are happening all across the social media landscape. The next thing that you should use for content marketing and being able to know what's actually going to work when you put all your resources into writing content or
having your team do this is using Buzzsumo.
Buzzsumo is a tool that you can use to search the top
keywords, the top topics, the top content that's
performing really well right now based on Google, based on social media, so that once you know
these different things, let's say a piece of content
is performing really good on Google, high rankings,
it's doing a lot of virality because it's being shared so much, you're able to see that content, and you're able to build upon it. You can find the top
topics, the top keywords, and what type of content to
create for your business. So content marketing, if
you're doing that right now, you should absolutely be using Buzzsumo. The next tool that's really useful for you being able to convert
your traffic into leads, quality leads, and being able to convert that quality leads into
actual sales and customers is using a tool like
Webinarjam or Everwebinar.
Now Webinarjam allows you
to host live webinars, and Everwebinar allows you
to do automated webinars. Now what are webinars? What's great about
internet and technology now is that instead of you
having to organize an event, invest tens of thousands
or hundreds of thousands of dollars to put together an event, spend marketing to get
people to the event, is you can do this from
the comfort of your office or your home and be able
to do a presentation that someone can also watch from the comfort of their home or their office. And then you're able to
show this presentation, usually two to three
hours, or maybe one hour, and I've seen people do five to six hours.
But you do a presentation,
you add a lot of value, you do a lot of great things
on all these platforms. The presentation, you add
value, you solve their problems, you help them achieve a
result, and then you are able to offer them a solution or
some kind of product or service that you're selling and then
get really good conversions if you know a really
solid webinar formula. But let's not get into that,
that would be in another video. But Webinarjam and Everwebinar
are the two best tools to be able to create
that webinar that is able to convert your traffic into leads and also your leads
into sales and revenue. A tool that's great for
converting your traffic into leads is using a
tool called ClickFunnels.
Now what's great about
ClickFunnels is it's made it so much easier to be able
to build landing pages or squeeze pages, as they call them, where you are able to
drive a traffic to a page and get them to opt in
with their name and email or through chatbots, and then give them their contact information. Similar to how you see on
Digital Marketing University and on some of the pages that
you see on my website, too, where I'm saying, "Hey, if you
want this ultimate resource get it, if you wanna
have the 12 step roadmap or whatever asset that I'm giving you." I'm offering it to you in
exchange for your name and email It allows you to do everything
on there on ClickFunnels. What's also great about
is you're able to build your website and your
pages through ClickFunnels.
Now, I don't recommend building your website through ClickFunnels, but using a tool like WordPress. But if you wanna do simple pages to convert traffic into leads
and running your ad campaigns, using ClickFunnels is the tool for you. What's also great is
that you can also build your Webinar pages, you
can build your sales pages, you can build every part
of the marketing funnel, sales funnel process using ClickFunnels. And it's also a very inexpensive tool and it's one of the best ones out there. Now, the next thing about growing
your business on autopilot is using Marketing Automation software. The best tool out there to
use is called Activecampaign. That's the one that I
use in my own company and also the tool that I recommend all my private clients and partners. Using the Activecampaign
allows you to automate the communication you're using
with your target audience.
You might be familiar with this one, you go on to a site, you
put in your name and email, or you message somebody and then you get messages on a frequent basis. And it sounds very personalized. What's actually happening,
is there is a system there, people are sending a sequence to you. What a sequence is, it's
sending you a series of emails, focusing on, let's say,
welcoming you to their business, talking about a special
sale that they're having, or introducing you to
a product or service, or maybe sending you testimonials for you to learn about the results
that their business can offer. So that's one of the
examples you should use for marketing automation,
is Activecampaign. You're able to build emails, you're able to build your communication and communicate with them one on one.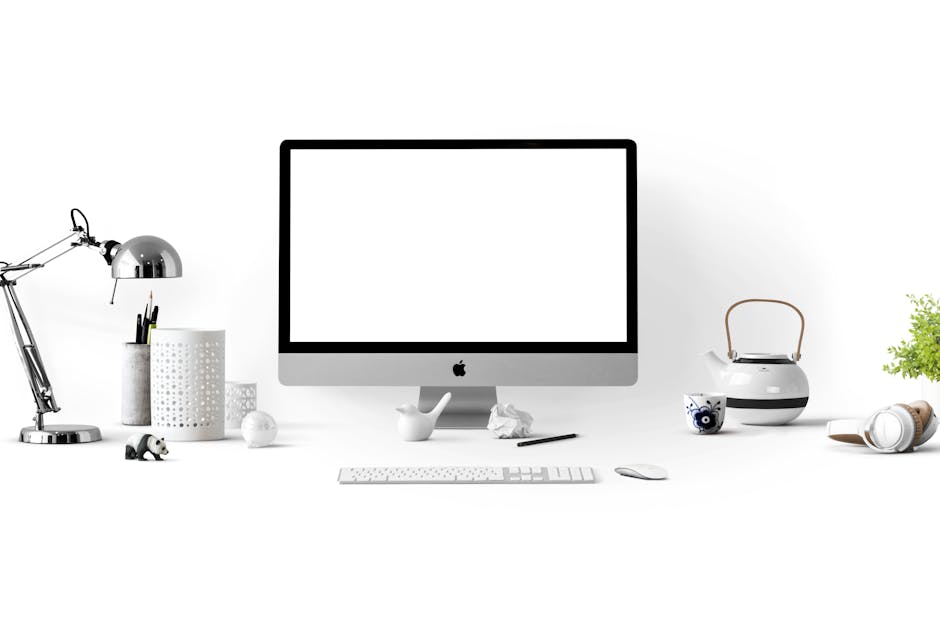 The next tool that I recommend, to be able to give the
best customer service, is a tool called Intercom. Intercom is one of the most popular tools to be able to use and
communicate with your customers, with your customer service,
providing them with FAQ, or a Helpdesk or a form, be
able to communicate with you and find the most
frequently asked questions, or problems that they're having
and also at the same time, it allows you to better own your website.
So anytime someone goes on your website, they have a question, or they
have something they wanna buy, something that they're looking
for and they can't find it, they can message you
directly on your website. You're able to send
them through a process, through a funnel, so for example, if someone sends you a message on this, you're team is able to receive it and send them back a
message, on let's say, a shipping or refund request. They can facilitate the process
and make it much easier. Not just for you, for your team, but also for your customers as well.
Which is the best thing to do for giving great customer service. Now the next two tools
is what you wanna use to be able to get higher
conversions on your website, higher conversions on everything that you're doing in
your online marketing. The first tool that you wanna
use is something that's called Visual Website Optimizer, or VWO. The Visual Website
Optimizer is the first tool. The second one is called Optimizely. Now Optimizely and
Visual Website Optimizer, both tools are great and I recommend both, because I personally use both as well, but you're able to set up
these different kinds of tests. The reason why you wanna set up tests is, you wanna able to get higher conversions. For example, let's say you're
driving traffic to a page.
Page A is getting a hundred
people to visit the page, page B is also getting a hundred people. By using VWO or Optimizer
you're able to see, between page A and page B, if
you test two different pages. One page might get you 10 leads, the other page will get you 20 leads. Then you would focus on seeing, if page B is getting you 20 leads, then you know that you wanna use page B. So it allows you to do
these kinds of tests.
It allows you to test different pages, test different offers, test
different shopping carts, if you're E-commerce, test
a lot of different things, so you can get more money and generate a better ROI in your business. The file tool that you should
be using is called Wistia. If you're doing a lot of videos like I am for Digital Marketing University, or doing video marketing
you should be using Wistia. Wistia allows you to
track your video views, it allows you to see the behaviors and how people are interacting
with videos on your website, or everything that you're doing. Now you might be wondering
what's the difference? Why can't I just embed
the videos on YouTube, versus using Wistia? What's great about Wistia is your able to actually interact between, let's say, someone watches your videos
by 25%, or 50% or 100%, that watches your video the full way, or doesn't watch your video at all. You can actually connect to Activecampaign and send different emails based on how they interacted with your video.
So let's say you have a video like this, that you're watching right now. If someone watched only
10% or a few seconds of it, and I wanted to promote
you a list of my products, then I would probably
send you something like, "Hey, I saw you were watching this video, you only watched a few seconds of it, I just wanna remind you
that this is one of the most important videos you can
watch for digital marketing." And I would send you an email, based on how long you've
watched this video. If you watch it for 10 seconds I'd send you a reminder email, let's say. If say, you watched it for
100%, I might send and say, "Hey, thanks for watching this video, Now you can view the next
video in the sequence where it teaches you more about
how to generate more leads, or how to convert more of
your leads into customers." So that's one of the core things, that it leads you to the next step and allows you to interact
with them based on, how much of the video that
they've consumed for themselves.
Now you know the five essential tools, that you only need to spend
hundreds of dollars on, and not thousands or tens of thousands. And even with these tools that you've spent hundreds of dollars on, they can generate an ROI on your business and give you valuable feedback, so you can really be successful online. Now what's great about this
too, is that these tools are the ones that you can
get access to immediately. What I'm gonna do, is I'm gonna include some links on the bottom and
also in this expanded post, that you can see right here, on the Digital Marketing
University website. Here's your details on different things. How to use it, how to
implement it in more detail. Now, the three quarter
phase I want you to do, is that I want you to comment below and let me know what
is your favorite tool? What is the favorite
tool that you're using in your online marketing business, whether you're E-commerce,
whatever business you're running, let me know your favorite
tool, so I kind find out and maybe I haven't
used it myself as well, and I'll take your recommendation too.
The other thing is I want
you to like this video, let me know that you actually
found value in this video, and then finally, hit that
subscribe button right there. This is my face in the
circle, hit that subscribe, and let me know that you're a part of the community that you're joining. Finally I wanna say that, I'm obviously not doing these videos so that I can make money from them. I'm only doing this, so
I can give back to you, give back to the community, so you can get value from these things.
So thanks for watching this video, I'll see you in the next one..
Get 100% Instant PayPal Commissions on All Products (swipe emails, gifts, custom timers inside…)